Bo-Katan Kryze,a female Mandalorian, who appears in Star Wars Universe(
Star Wars The Clone Wars, Star Wars Rebels, and The Mandalorian
).
   

Her latest appearance in The Mandalorian Season 2 has rekindled the love and attention of fans.
Her story was nothing like a Heroic Saga
  In order to continue the Mandalorian tradition, Bo-Katan Kryze joined the Death Watch,during which she killed many innocent people and brought the
Galactic Republic 

to the Mandalorian planet ( Mandalore ). However, she soon stepped forward to unite the clans against the Empire(former Republic)'s control of the Mandalore.She was born to fight, seemingly wavering between different forces, but always on the side of the Mandalorian's interests.

 

"I AM BO-KATAN OF CLAN KRYZE. I WAS BORN ON MANDALORE AND FOUGHT IN THE PURGE. I AM THE LAST OF MY LINE."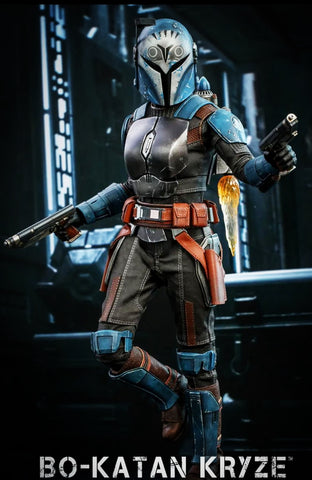 "THERE IS SOMETHING I NEED, IF I AM TO RULE MANDALORE. SOMETHING THAT WAS ONCE MINE. THEY KNOW WHERE IT IS AND SOON, SO WILL I."  
She was never a "Soft Lady" like her sister(
Satine Kryze

), but as one of the few independent female characters in the Star Wars Universe, her strong personality and determination to revive the Mandalorian race still won her many fans in the whole Star Wars/The Mandalorian fan base.
The mottled and scarred Helmet and Armor are the best testimony of her fight
____________________________________________
❤❤ 
For Bo-Katan Kryze and Mandalorian Fans, we specially launched her Helmet and Armor Outfit, based on the Latest look from The Mandalorian Season 2.(The Newest styling in The Mandalorian S2 is different from that in Star Wars: The Clone Wars, mainly in armor, belt, etc.)
Go For More Details: