Description
Only 20 available, first come first served
Great bane cosplay with Xcoser Bane Mask!
Good choice mask to cosplay Bane in Halloween
New Vesion Bane Mask is Released Now! Quality Improved, More Like Bane!
Dream Work of Batman Fans!
Movie: Batman: The Dark Knight Rises 2012 (TDKR)
Character: Bane
Including: Bane mask
Material: High level latex/PVC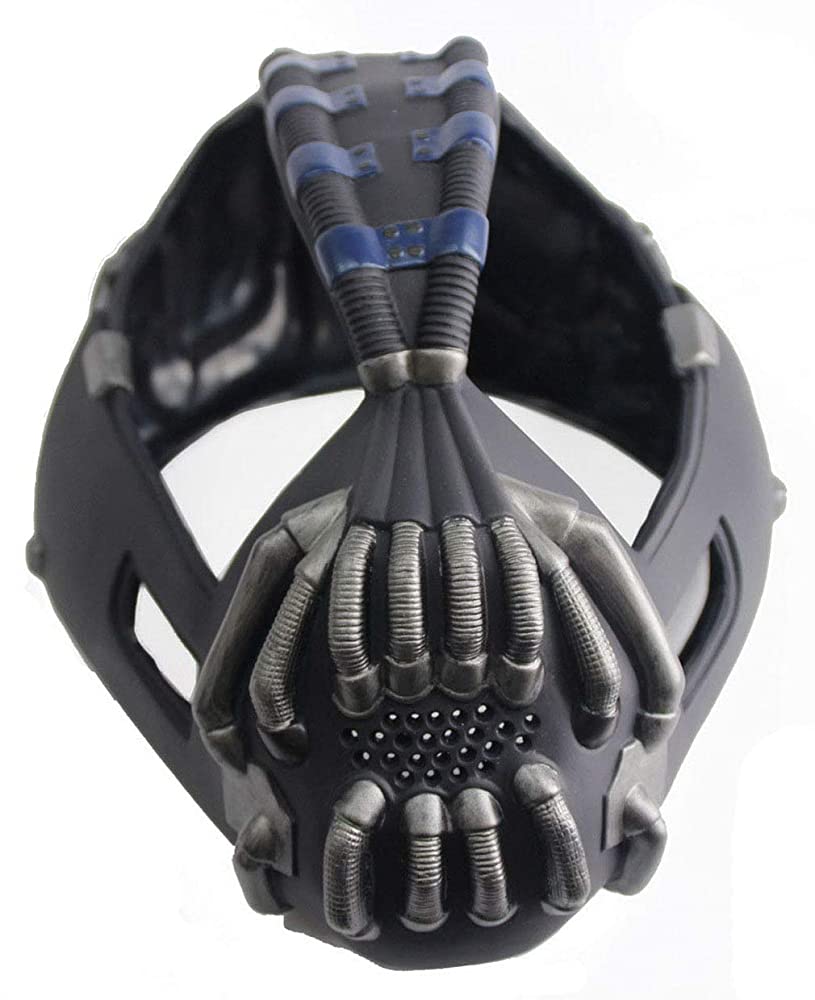 Features:
Designed as full adult size,suitable for more people
Mouth space increased, leave more space for the voice changer and more comfortable
24 holes for breath, good to health
New paint appearance, deluxe articulation.
Support customize painting, make the color fit your own bane.
This one is totally different than the cheap one, it will always stand up, never flat down .If you have any questions and advices, please send us your advices after cosplay our bane mask, if the advice is adopted in next version, you will get a free new mask!
 How does Bane's mask work?
Best imagination: It is reasonable to believe that Bane suffered terrible damage to his spine during his fight to defend Talia as she escaped. The doctors were able to save his life, but only by an operation consisting of extensive cervical fusion. The operation was not 100% successful and now causes Bane constant and excruciating pain. Bane now wears the mask in order to directly inhale a constant flow of anesthetic in order to make the pain bearable.
Why order from us?
 
     



WHY ORDER FROM Xcoser?

- We have More 150+ professional Artisans
   With Full-Time Jobs in the world.
- 100% Satisfaction
- More than 600,000 Customers per year
   choice our brand "Xcoser"
- Free Shipping Worldwide * 
- 5+ Stars Customer Friendly Support + Live Chat
   plus Smile Quickly Responds
- Orders Shipping so express come your side
- 100% secure checkout process
- 100% Hand-made with Love
Size chart
Payment & Security
Your payment information is processed securely. We do not store credit card details nor have access to your credit card information.